Drilled and installed the radiator.

I first cut the insulation to the same shape as the carpeting.

I purchased the insulation through JC Whitney.

The carpet installed without much incident over the insulation.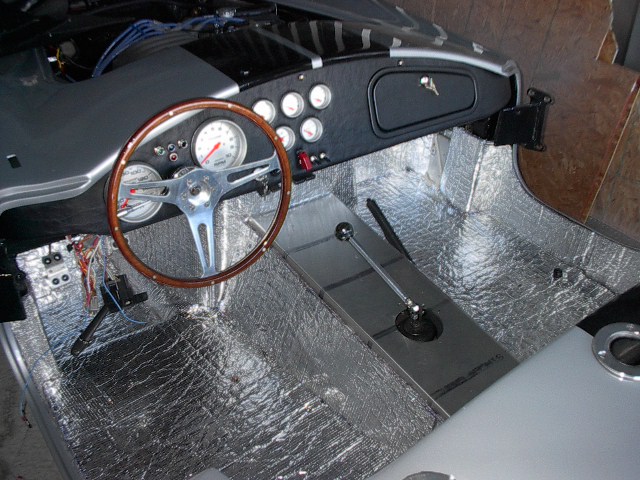 Picture of the finished dash and insulation!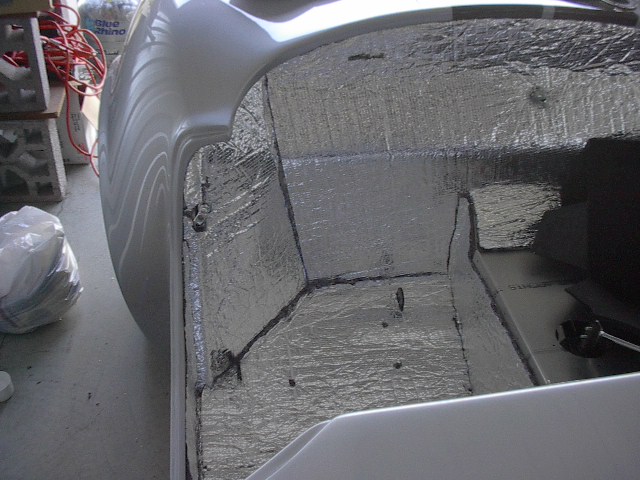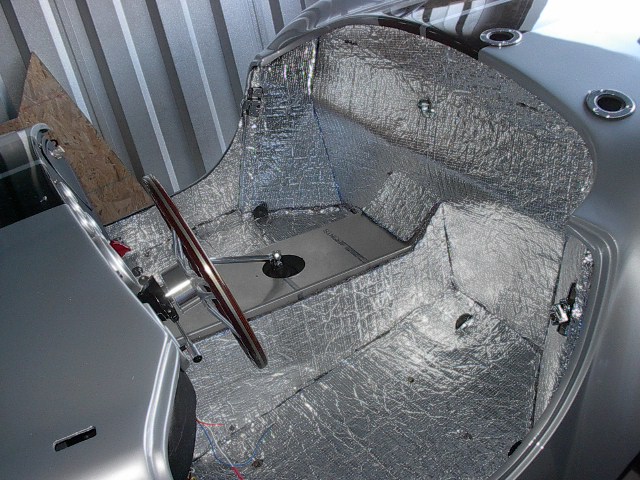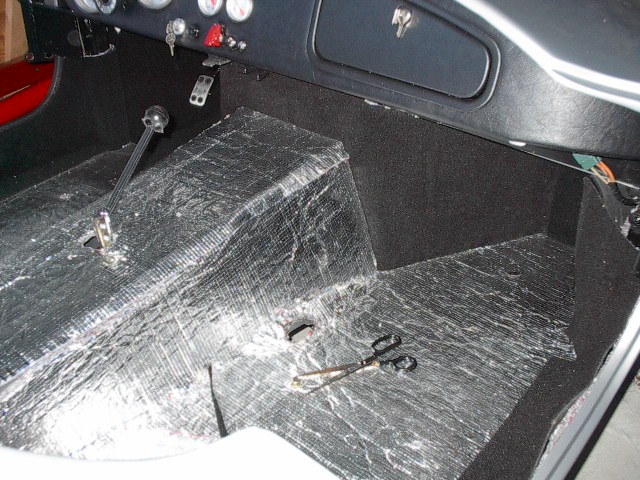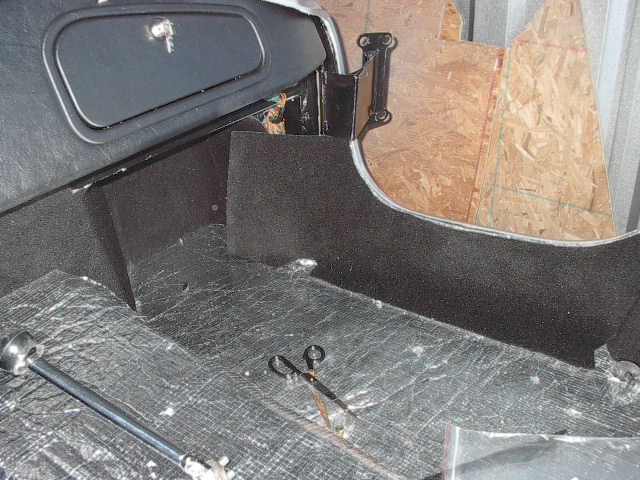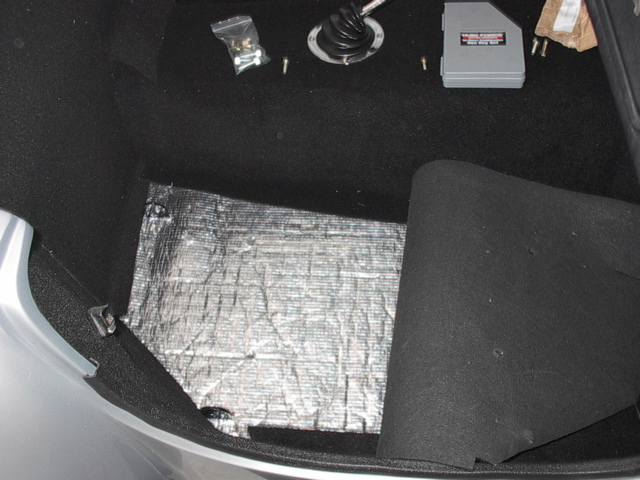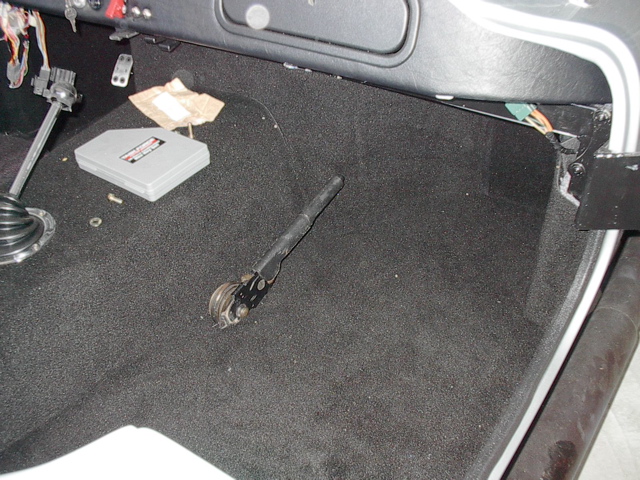 Be careful not to cut too much from the emergency brake.  I had to repair mine.  Fortunately my friend Roy is a good welder!