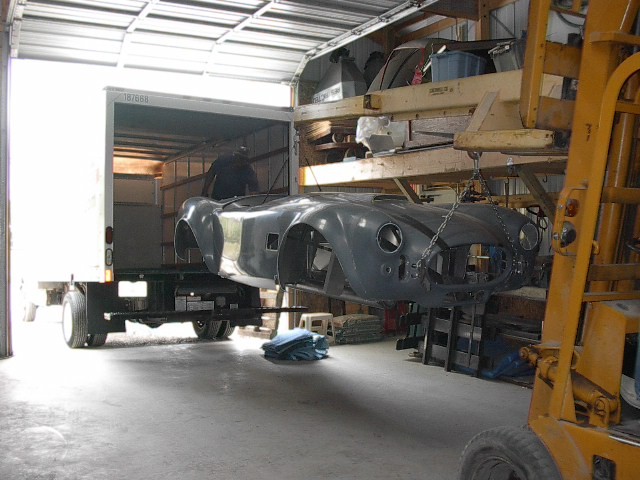 Picked up the truck and headed to Wareham, MA.  Picture of Nate pointing to the semi-balding front tire.  It fortunately held up for the whole trip!

My trip started on Friday the 4th when I drove to Langley AFB to catch an Army C-12 to take me from the Hampton Roads area up to the Washington DC area (Ft Belvoir).  I arrived at Davison Army Airfield where Nate picked me up.  Since that was my old stomping grounds it was nice to see lots of the guys that I served with.  

The day finally arrived when I could go and pick up my kit from Massachusetts. I drafted my friend Nate to come with me to go pickup the kit. 

Nate and I got up early the next morning to drive up to BWI to catch a 6:30 AM flight to Providence, RI.  We arrived at Providence and then took a taxi to the Ryder truck rental facility located in scenic downtown Providence.  Avoiding the crack vials and trash, we decided to tour the general area since the rental place wasn't opening for another 30 minutes.

We ended up waiting for quite some time and were sent to the other warehouse to get the kit.  Once they got the kit loaded we headed back to Virginia.  The drive was relatively uneventful and the traffic was amazingly light on the New Jersey turnpike.  Nate and I stopped by BWI to pick up his truck and we continued to Virginia.   Kelly made dinner which was waiting for us when we arrived.  :-)   Overall, the drive back home took around 8 hours and 45 minutes to include stopping for food.  We left around 12:45 PM and made it back to Springfield by 9:30 PM.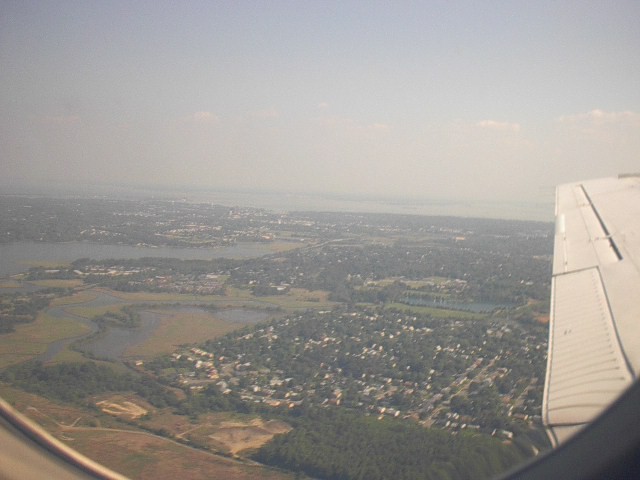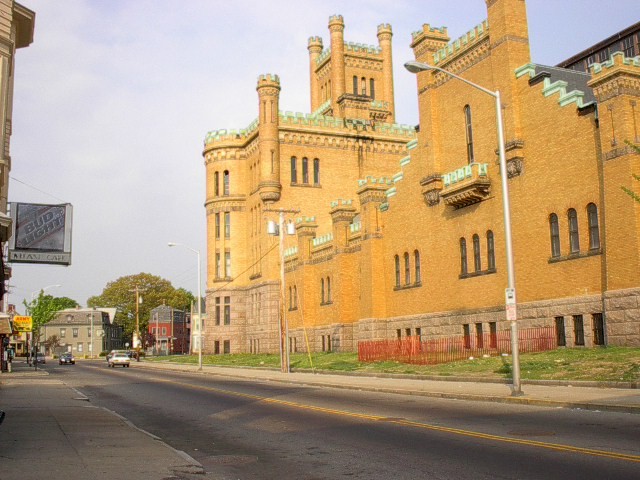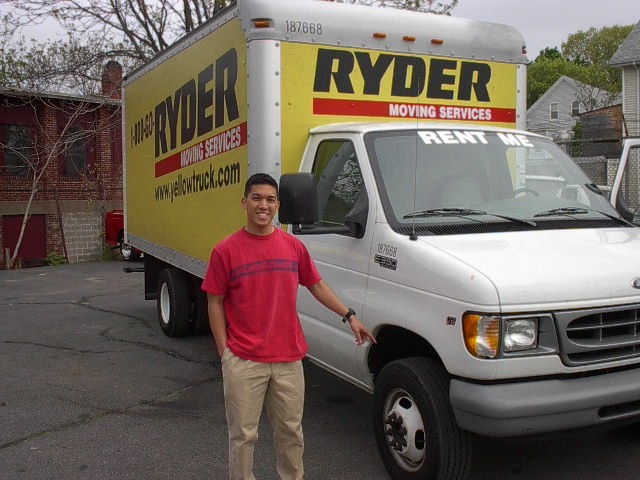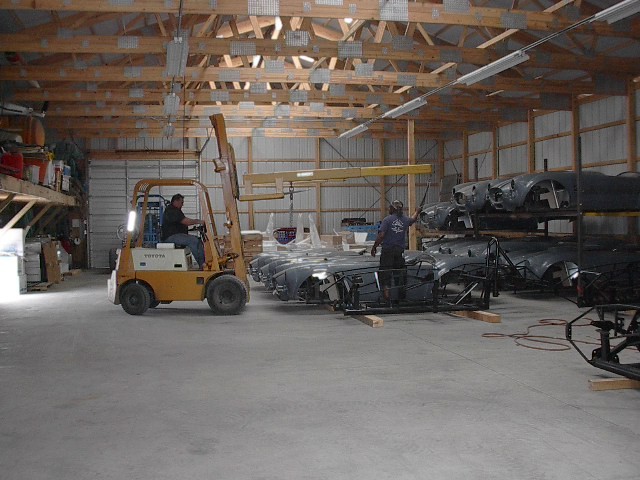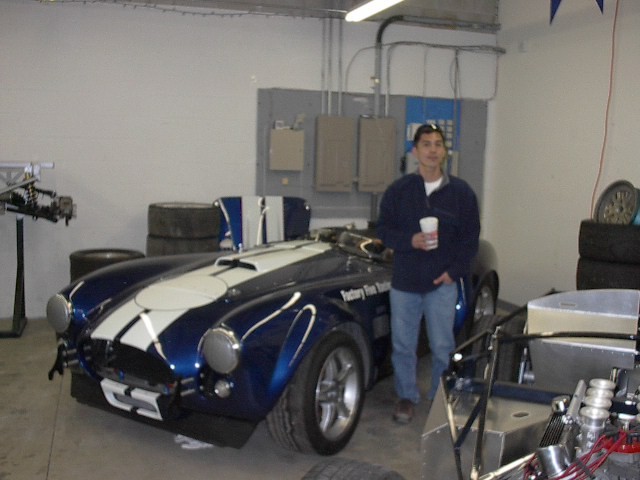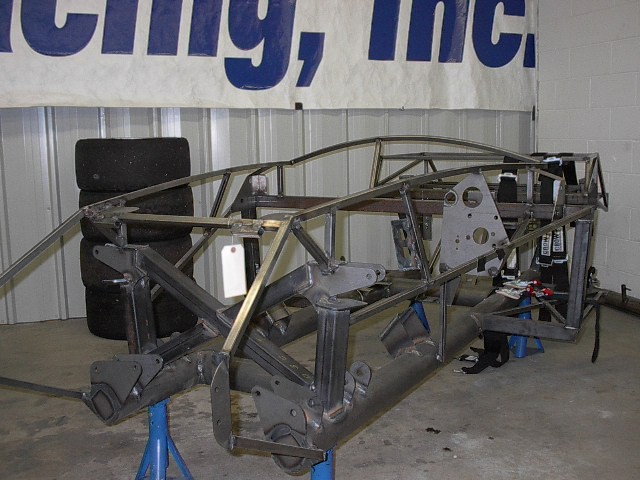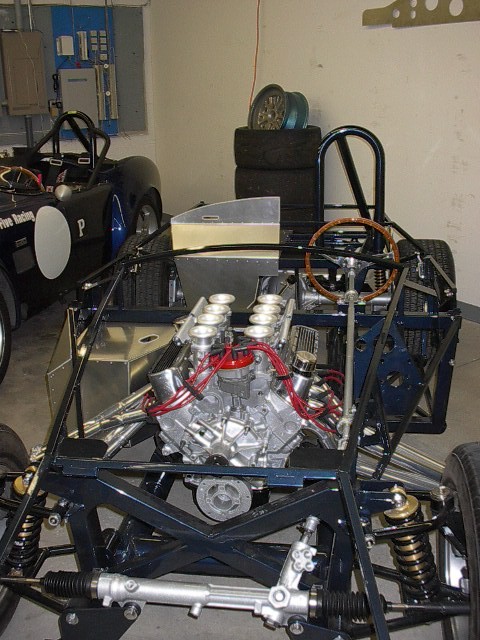 When we got there there were several people also waiting to get their kits.  Mark Weber took us to the showroom to see some of their vehicles.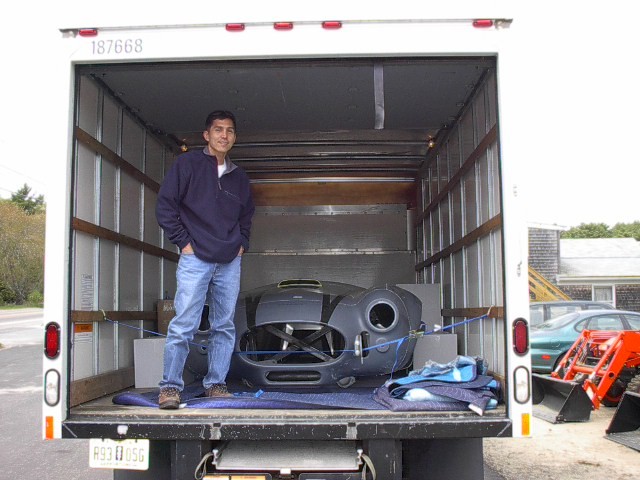 One happy camper!

(Outside of the hardware store in Wareham, MA where I had to get some cargo straps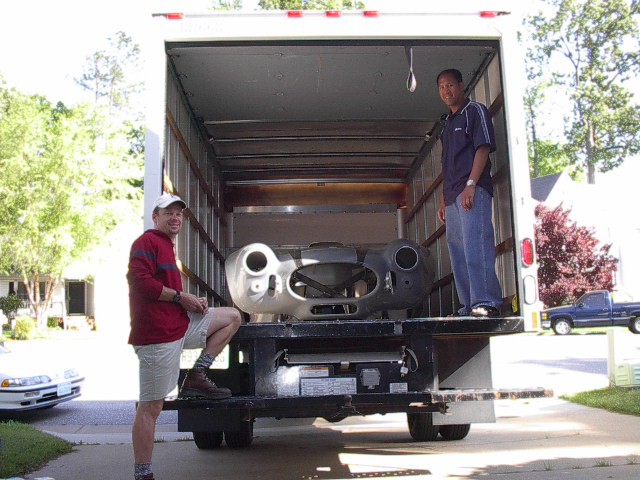 I left Northern Virginia the next day (Sun) after eating breakfast with Nate and Kelly.  I arrived back in Newport News around 2:00 PM and got ready for my friends that were coming by at 4:00 to help me unload.  I don't care what anybody says, that darn frame and body is heavy!   (It doesn't look like people are struggling too bad in the photos!)  We managed to get it off of the truck and into the garage without damaging anything (or ourselves!).