We managed to put the box into the garage.  The box was on a pallet so that the driver could use a cart to push it around.  This pallet made it diffiicult to get the heavy stuff off later on since the engine hoist could not get under the box. I ended up using the hoist to lift the pallet so that I could put some 2X4's underneath to make space for the hoist's legs.

The first bunch of parts came in a decent sized box on a semi-trailer. 

The parts from Indy Mustang finally arrived on May the 1st.  There are still more parts coming in sometime soon.  This first shipment had the engine, transmission, rearend, fuel tank, wiring harness and steering column.  There are lots of little things that weren't included such as the gas tank straps, and miscellaneous bolts. 

I helped the driver move the box around so that we could get it off of the truck.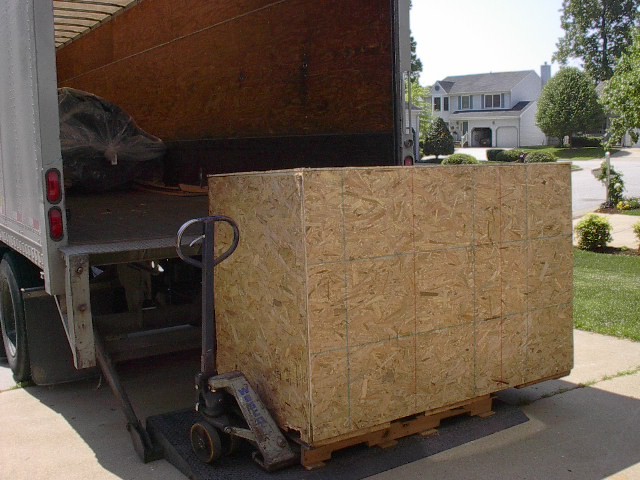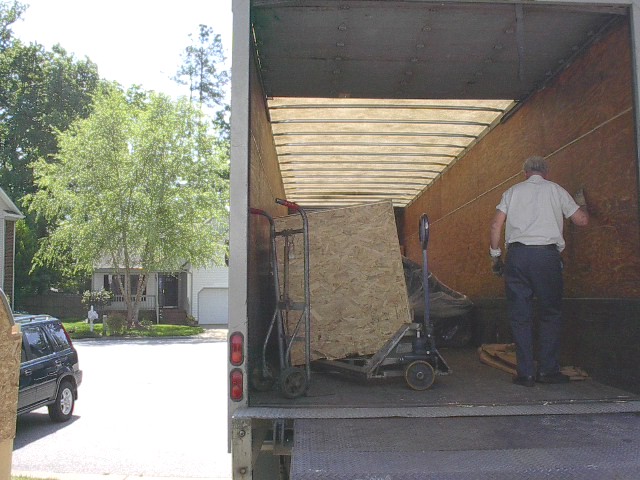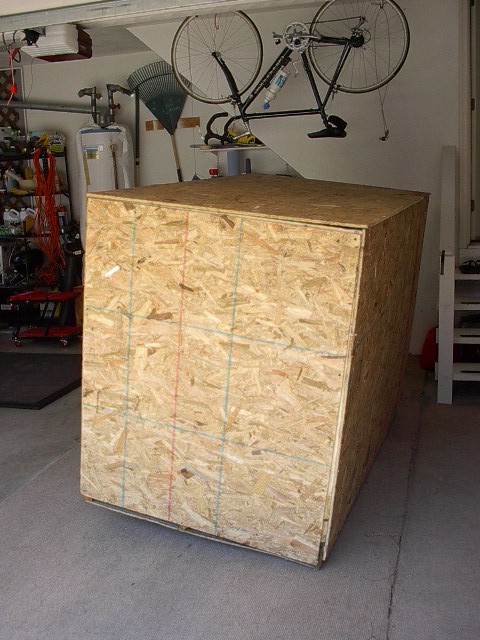 Here's the open box of parts. I already took out the gas tank.