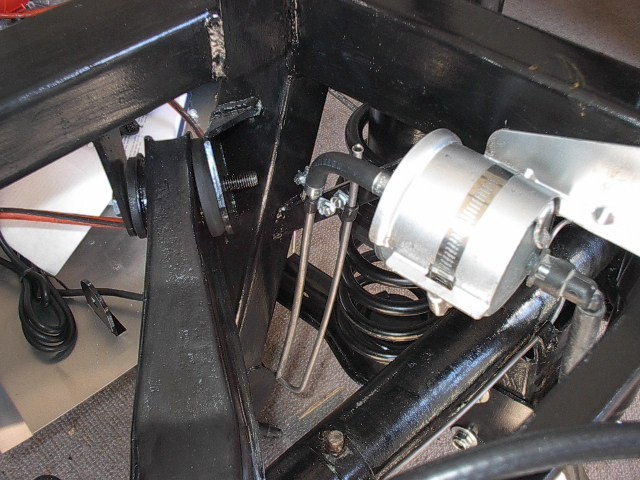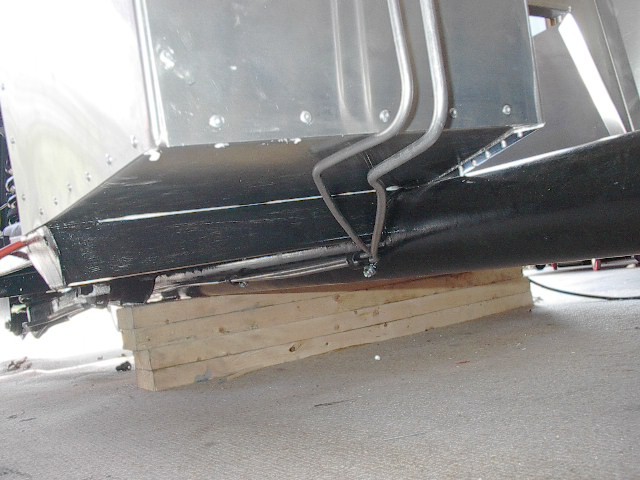 Brake/Fuel Line Installation

The first thing that I did was plan out the brake system.  I tried to confirm some measurements by using wire to simulate the lines.  I didn't want to hassle with double flaring my 3/16" lines so I bought preflared lines and adapters from NAPA.  Click
here
to go to the list of parts that you need for this installation.
I purchased a proportioning valve from Summit to adjust the bias on the rear brakes.  I decided that the best place to mount the valve was under the steering shaft bracket.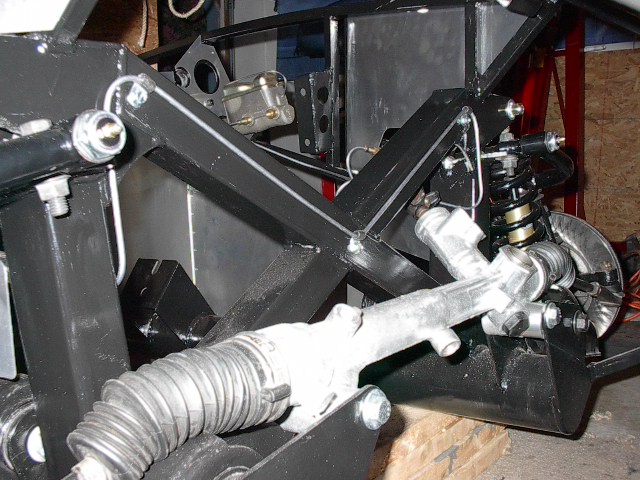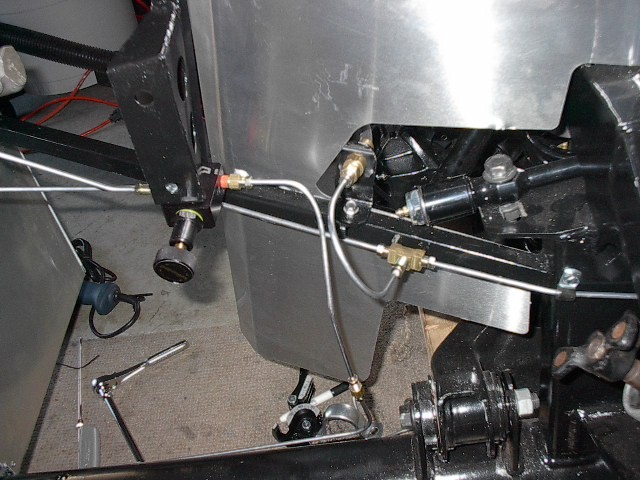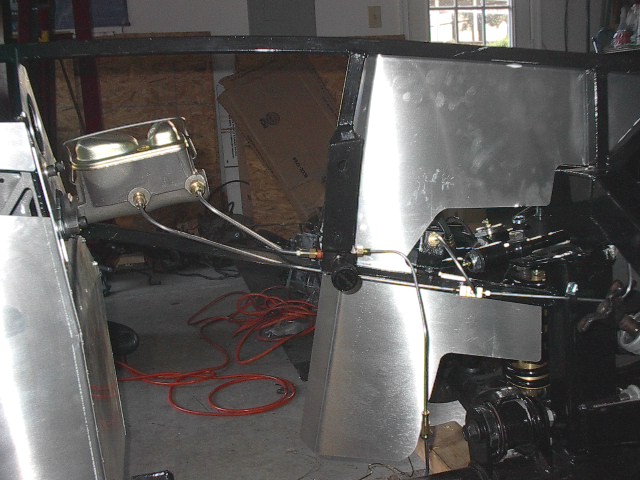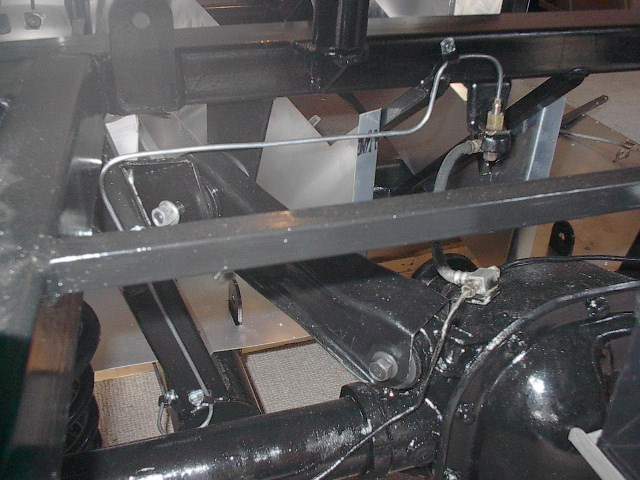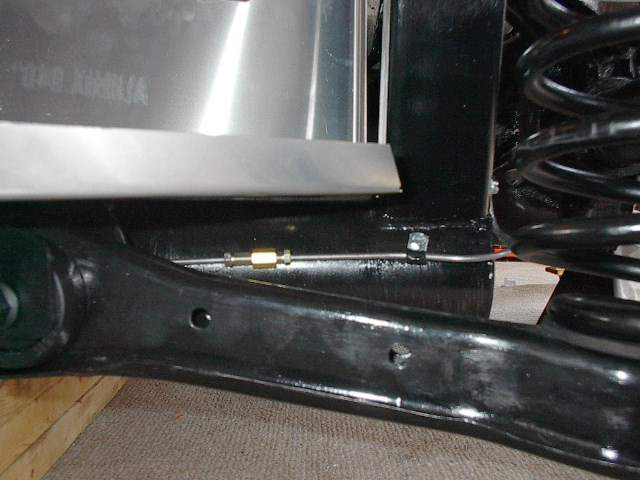 Hope these photos and descriptions give you an idea of what lines were used for this installation.  Overall I was quite pleased with the way that the lines came out.  I still have to bleed the lines and I hope they work fine.